The Wellness, Wellbeing, Coping & Managing Benefits Of Our Links To Better Days Program
Setting:
Nature. Walking in nature produces positive emotional responses in the brain. Neurotransmitters flood the brain with Endorphins. Endorphins reduce stress Dopamine another Neurotransmitter reduces pain.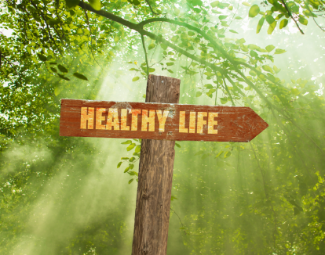 Context of Experience:
Social. The program is fun. Golf skills never get in the way of the commonalty of support and new friendship. The stated goal is making each day, a good day.
Goal:
In one two hour session complete a Mind, Body, and Spirit, Self-Regulated Wellness Process. The program focuses on creating the physical, mental, emotional, neurological, and social directives, Oncology Teams recommended for Cancer Patients in and post treatment. Links To More Good Days, is a healthy "Escape" to a stimulating other-world experience. 
Wellness Activities:
Each golf course is divided by holes. Each hole is a yardage.  Par 4 holes are typically 350 yards, Par 3: 150 yards, and Par 5: 450-500 yards. Walking nine holes is approx. 3500 yards, which is approx. 2 Miles,  4,000 steps,  Cal Burn of 200
Walking on uneven terrain. Many golf courses use the changes in elevation throughout their design. Slight increases help to increase heart rate and stimulate blood flow.  Blood pressure and pulse reading are spontaneous throughout.
Oxygenation. Measuring and supporting correct levels of oxygenation throughout the walk.
The elevation changes provide ideal pauses to introduce deep breathing exercises. Moments of meditation
Walking in nature provokes a thirst trigger. Hydration is a critical factor for cancer patients in treatment. Walking stimulates specific hydration stops where players (the patients) take on 4.8 ounces of their desired hydration.
Moments of awe, appreciation.  Positivity and hopefulness are introduced on the golf course, in locations of with aspirational visual values
Maintaining energy, the fuel required to balance and cognition is introduced into the walk sequence. Proper nutrition, protein replacement of 20mg and Energy Bars are introduced into the walk sequence.   
Balance and Stamina are focus points on the session. Balance and cognition are often related to chemo-brain symptoms. Mitigating balance and cognition is contracted into a putting technique.
Stress management is introduced as a mindfulness method, through a putting and chipping technique
Social, psychosocial factors, are blended through fun, games, mini challenges both on course and post walk.
Pre-Walk, Instruction clinics provide a learning context, skill development which stimulates creativity, mind-body coordination, visualization, imagination.
Pre Walk warm-up include gentle Yoga to relax, and stimulate muscles.
Post-Walk, social, games, feedback 
Conclusion:
In one two-hour session a patient is in a supportive wellness process, where the key focus is directly on the specific activities required to cope, manage and recovery. How often the patient avails themselves to the process weekly determines the effectiveness.