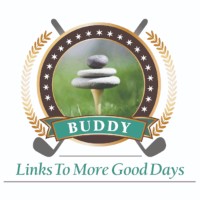 The Backstory
Golf Buddies are friends, supporters and motivators.
When our founder, Lee Embley, began his wellness program to cope and recover from the effects of aggressive chemo, he would attempt to make his way to The Alisal Ranch Golf Course in Solvang, CA as often as he could.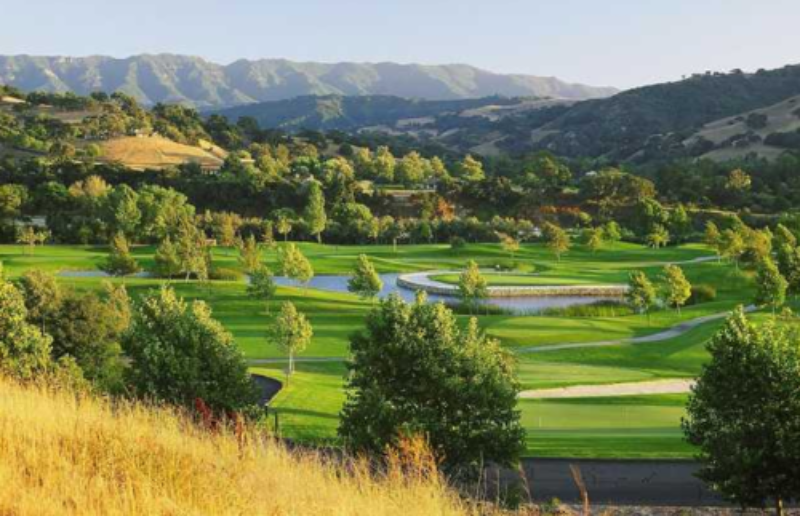 Alisal Golf Course - Solvang, CA - GBC Headquarters
His plan involved the following: 
Get off the couch

,

even on the hardest days
Get on the course, even if you're unable to play. Just carry a putter, walk a few holes and practice your mindfulness putting, improving your balance, and your cognition
Get moving in nature because it has benefits; nature changes mood, emotions and positivity 
Use your Fitbit to measure activity and strive to get 10,000 steps each day. Even on tough days,  if you could only walk a few holes, something less than 10,000, at least you walked on uneven terrain with slight elevations that helped increased heart rate, oxygenation etc.
Walking triggers a thirst and need for hydration. So at each hole drink four ounces. (Hydration intake was very hard in the week following chemo)
Along with hydration, the body needs fuel, so generate energy through the consumption of a protein bar every third hole. The loss of body mass and strength make protein intake critical
Lastly, activity would dissipate stress, creating the opportunity to escape the emotions of fear, increasing the likelihood of better rest and sleep. The result was an improved wellbeing.
When the members of the Club became aware of Lee's plan to use golf as a therapy and his commitment to fight for his survival, it inspired some members to get personally involved.
Many of the members were either cancer survivors themselves, or spouses, family, or friends of people they loved who had fought the fight. They became "Lee's Golf Buddies".
One of them would send Lee a text or email to play, walk, practice, putt, etc., anything to get him up and moving.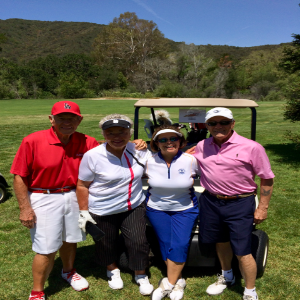 Lee's Golf Buddies: Bob & Sue Phillips (L) and Ree Embley with Lee Embley
His Golf Buddies increased his motivation immensely. On the hard days when Lee's intrinsic motivation was low and it would be far easier to just hunker down, he would get a text to meet. So he felt obligated to respect the sentiment and respond to a friend's request, it would be just the motivation he needed to get him off the couch. These members served the most important role in Lee's coping and recovery plan; they became invested in his program, and more importantly, Lee put up a fight against the cancer.
Golf is the perfect sport for the Golf Buddy program, it provides one-on-one time with a motivator, an encourager and it is done on some of the most beautiful locations in the world. 
Golf Buddies are the critical link to sustained engagement in starting and staying committed to coping and surviving. Without the social and motivational support it's very difficult to maintain the motivation to fight the effects of treatment.
With the Golf Beats Cancer's Links to More Good Days program, developed by Lee himself, an army of Golf Buddies will become a community for patient support. And the Golf Buddies won't go unrecognized for their hard work and dedication, there is an Incentive System (keep reading below) that rewards them for their commitment of time and support.
In Lee's club, there were no less than 20 members who took up the role as a Golf Buddy. The ratio 20 to 1 translated to at least one player being available that day to meet Lee and get on the course.
Want to become a Golf Buddy?

Click here!