Contact a Certified GBC Golf Club
In locations where GBC has a certified GBC Club, it's easy. GBC clubs locations will be posted on the site with program details. Simply notify the GBC representative, who will introduce you to the GBC Club Pro, and explain how to join. Read more about how to apply to be a GBC Certified Golf Buddy.
OR
Be a Remote Golf Buddy
Remote Golf Buddies are a little different. It typically is someone who has a family member or friend who is experiencing the cancer fight.
Remote Golf Buddies program orientations are done over a web-podcast.
The podcast will provide a detailed explanation of how it works for the Patient-Player and the Golf Buddy.
The patient-player also has a detailed program made available to them.
Remote monitoring is suggested to collect important wellness data and to provide both the patient-player, as well as the Golf Buddy, with feedback.
Activity tracking can be accomplished through the use of a tracker like FitBit.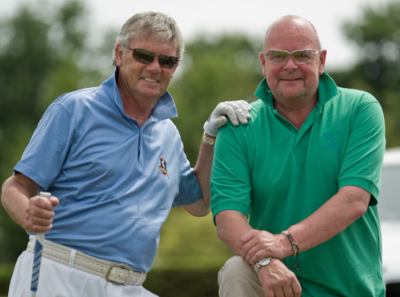 Golf Buddy referral to local cancer patient support services
Once you have been in the GBC system, we will confirm your interest in working with cancer patients and introductions will be made through cancer support services.
Golf Buddy Incentive Plan
Once you become a Golf Buddy you become eligible to participate in the Green Fee Credit Program. Each verified hour you volunteer to work with and support a patient-player, you will be awarded a Green Fee Credit to be used to in GBC Affiliated USGA Clubs to pay for Green Fees. 
Golf Buddies Wellness Coach
If you are a Wellness Professional and are interested in becoming a certified program resource, we invite you to complete a GBC questionnaire. Golf Buddy Wellness Coaches are a paid resource who work with local GBC Clinic Teams and follow-up on support service with the GBC Club. To learn more contact GBC Golf Buddy Wellness Team