CANCELLED - Wonderland Wellness Walk & Wellness Fair
This form is currently unavailable. Try again later.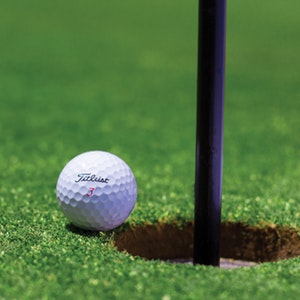 Ojai Valley Inn, American Cancer Society and Golf Beats Cancer Presents the Wonderland Wellness 5K Walk on June 10th from 8am to 11am, followed by the Wellness Fair from 11am to 2pm. Golf is becoming a place to cope, manage and heal for cancer patients. Ojai Valley Inn golf course has joined a movement to employ their golf course as a wellness facility partnering with the American Cancer Society and the Golf Beats Cancer program, "Links To More Good Days". Walkers (this will not be a running event) will experience the perfect blend of wellness and wellbeing hidden behind the Ojai Valley Inn golf course's gates. The Wonderland Walk is an introduction to experience first hand the wellness attributes within the unique physical, neurological, psychological and social condition of every golf course. When golf is complimented with integrative modalities like Mindfulness, Meditation, Eco-therapy, Breathing Exercises and active health behaviors, a complete wellness and wellbeing experiences emerges to enable cancer patient a tool for fighting the effects of treatment. Wellness Fair Open to the entire family, as a fun day to be in nature's most calming embrace. Walkers experience how integrative modalities are fused into the 5K programs providing a day of active-wellness and emotional wellbeing. The Wonderland Walk reveals how Golf provides a cogent formula of self-care while integrating integrative modalities benefitting, patients, physical, mental, emotional wellness and wellbeing. Included: Tee shirt, Refreshments, Wellness Fair Register: Wonderland Walk + Wellness Fair Early registration: $35.00 Regular registration: $45.00 Children under 12 are Free!